Last updated November 20, 2005
News:
here is what's coming soon from Northwest Motorsports as soon as this site is done being updated. I have a little time before the start of my rookie Nascar mini-stock/Extreme contact figure 8 Season So I will be using it while I have it to create some new carsets for all that want them. Here is what I have planned:
A new PSCRA carset for 2006 is coming along with a calendar of events for the 2006 series. Be on the watch out for that.
Also I will be working on a Dodge Neon Challenge Series carset and possibly a calendar of events if time permits.
I'm also going to be finishing up the carset I started on back in the spring of this year. The West Coast Stock Car Racing Association carset featuring local Drivers from here in the Pacific Northwest.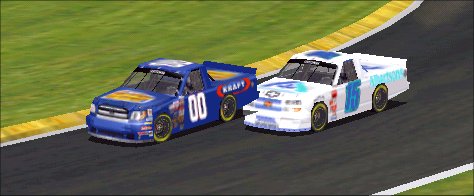 Me passing Kerry Earnhardt for the win at
Portland road course. My first ever road
course finish, not to mention win.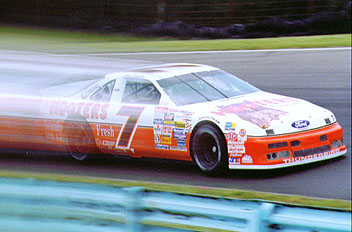 Dec. 14, 1954 - Apr. 1, 1993
View My Guestbook
Sign My Guestbook