This page is dedicated to my favorite race car driver of all time, My Father.
91s Gary Scott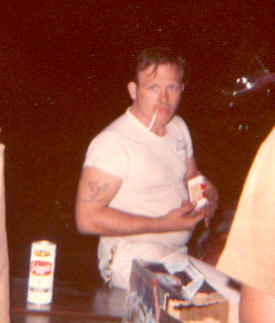 Birthdate:September 13, 1945
Hometown:Des Moines, WA
Car #:91
Sponsors:69 Enterprises, Dick Burke Trucking
Career Highlights: I will have to get back to you on the exact details of this after I talk to him. I know he raced a few years at Evergreen Speedway in Monroe, WA back in the mid 70s. I spent alot of time with him and my mother at the track on race nights, They were the funnest times of my childhood. Back in those days there were 2 classes of F.E.A.R. (Figure Eight Auto Racing) Stocks & Super Stocks. Dad Raced Stocks, Which are now Super Figure 8 class and the Super Stock class is Extreme Figure 8 class. I believe thats correct.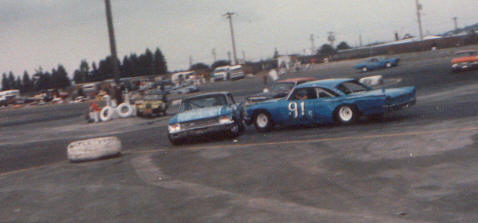 This is gonna hurt!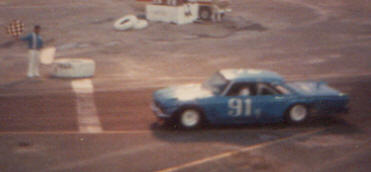 It's all fun and games til someone ends up on the tow truck.